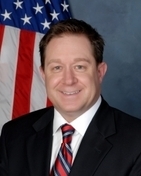 Montgomery County
Clerk of Courts
Mike Foley
Montgomery County Clerk of Courts
Public Records Online v3

Building Searching Criteria based on Domain...
**MANDATORY ELECTRONIC FILING OF CIVIL, CRIMINAL, AND FUGITIVE CASES**
All civil, criminal, and fugitive cases under the General Division of the Montgomery County Common Pleas Court are required to be filed electronically. Please go to
https://mcclerkofcourts.org/ClerkOfCourts/eFiling.cshtml
to obtain more information.
**MANDATORY ELECTRONIC FILING OF NOTICE OF APPEALS FOR CIVIL AND CRIMINAL CASES**
MUNICIPAL COURT NOTIFICATIONS
Users can now sign up to receive email or text notifications for Municipal Court cases directly from PRO! Simply open the case you'd like to follow and hit the "SIGN UP TO RECEIVE NOTIFICATIONS" button in the upper right.

NOTICE REGARDING FEDEX COSTS
Beginning January 1st, 2023, The Clerk of Courts will begin adding FedEx mailing costs to cases that have requested service issued via FedEx. These costs will be created directly from the FedEx invoices the Clerk of Courts receives on a weekly basis. The FedEx cost for service will be reduced by the $10.00 charged with the Instructions for Service. The true cost for service will be reflected on the final cost bill.

Usage of this site constitutes acceptance of the terms and conditions contained in our
disclaimer
. This site allows you to search Montgomery County Clerk of Courts records online. There is significant debate regarding the placement of public records online and the Clerk's office has developed a public statement on this issue.
Click here to read our public record statement.
Although some documents filed with the Clerk may not be available online, redacted versions of records for all civil, criminal, domestic relations and Court of Appeals cases are available for public viewing at the Clerk's office during normal operating hours.
To help keep the system running efficiently, only the first 1,000 records are returned for any search. If you do not find the case you want, try limiting the search by using the parameters given in the search panels.
PRO System Restriction
Pursuant to 18 U.S.C.S. §2265 and to prevent the identity of a party seeking a protection order from being published on the internet, Montgomery County Clerk of Courts will no longer make available any information on the PRO system regarding
Civil Stalking or Sexually Oriented Offense Protection Orders and Domestic Violence Protection Orders
.
IRS Form W-9
The Internal Revenue Code, associated Treasury regulations, and relevant IRS instructions require the Clerk to solicit your federal taxpayer indentification number (TIN) and report these payments in a timely manner to the IRS. These authorities also require an attorney to promptly furnish the attorney's TIN to the payor, irrespective of whether the attorney is a sole proprietorship, partnership, corporation or other entity. If you are an attorney receiving disbursements from the Clerk, please complete this form:
IRS Form W-9
. Call Cathie Merkle at
(937) 224-1511
for instructions on how to return the form to the Clerk's office.
Need copies of court documents?
Please read this document for important information regarding copies the Clerk of Courts provides. It can answer most of the questions you may have and reduce the time needed to process your request. You may contact our Records Section by calling
(937) 496-7762
.
Comments or Questions?
If you have any comments or questions regarding this site, please click
here
to email the office .